Warmly celebrate the 15 anniversary of Beijing Heliview International Exhibition Co., Ltd. Welcome to visit our website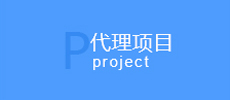 左侧电话等
Time of issue:
2019-12-23 00:00:00
LEARNTEC:Learning with IT International Trade Fair and Convention
Date:January 29-31, 2019
Venue:karlsruhe, Germany
Cycle:Annual
More than ever before, e-learning is a firm fixture in integral education concepts.There is an unstoppable trend towards integrating technology-supported learning into company processes. The growing importance of digital education is clearly reflected in the programme of the trade fair and that of the convention, which is renowned throughout Europe. Education experts and decision-makers from all business sectors and public institutions will be coming together here for the 28th time. Almost all relevant providers of digital education are represented at LEARNTEC.
LEARNTEC is a unique combination of convention and trade fair.For a quarter of a century, LEARNTEC has been held at the beginning of the year, showcasing IT-supported learning methods and technologies and best practices in life-long learning: imparting knowledge in companies, schools and higher education institutions.
At LEARNTEC you will have the chance to meet highly qualified specialists from the e-learning and education sector in the same location over a concentrated three-day period.
The LEARNTEC specialized trade fair offers me the perfect location to experience, test and scrutinize the latest trends and technologies related to the topic of e-learning. National and international vendors and lecturers provide me with competent information and show me specific perspectives about the topic of digital and social learning. LEARNTEC also offers opportunities to network with colleagues, partners and vendors, and to discuss practical applications and trends in continuing education.
Scan the QR code to read on your phone
We could not find any corresponding parameters, please add them to the properties table