Warmly celebrate the 13 anniversary of Beijing Heliview International Exhibition Co., Ltd. Welcome to visit our website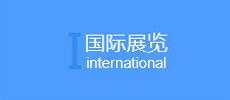 左侧电话等
Time of issue:
2019-12-23 00:00:00
Date:February 6-9, 2020
Venue:New Delhi, India
Cycle:Biennial
The auto industry is undergoing a period of tremendous disruption as never seen before. Influenced by new computer systems, new manufacturing processes and innovative designs, neither vehicles nor auto manufacturing facilities look like they did a decade ago, The change is accelerating auto component manufacturers to evolve and innovate. Supporting this all is a strong base of digitisation to keep up with the pace of change. New technologies, materials, power trains, electronics and the changing demands from consumers are making automobiles far more complex than they were in the past.
The auto component manufacturers are rethinking their business models to align with smart mobility, autonomous driving and connected services. They are employing new business strategies to meet the demands of the new market. The most successful are those who are putting new strategies together and balancing new talent to become invaluable suppliers
The Auto Expo, over the last several years has grown tremendously in size and transformed itself into a global event. Owing to the tremendous growth of Auto Expo — Asia's largest automotive show jointly organised by Automotive Component Manufacturers Association of India (ACMA), Confederation of Indian Industry (CII) and Society of Indian Automobile Manufacturers (SIAM) is now seen at two different venues with clear focus on Automobiles (Auto Expo 2020— Vehicles) and Auto Components (Auto Expo 2020 -Components).
With the focused theme "TECHNOVATION-Discover Innovations For Future", Auto Expo 2020-Components will have a special emphasis on technological innovations via focus on future technologies driving product innovation, efficient manufacturing and logistics. As the comprehensive Auto Components Show in this part of the world, the event will be an unparalleled podium for business opportunities in the automotive sector.
Scan the QR code to read on your phone
We could not find any corresponding parameters, please add them to the properties table