Warmly celebrate the 13 anniversary of Beijing Heliview International Exhibition Co., Ltd. Welcome to visit our website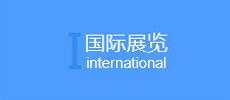 左侧电话等
Time of issue:
2019-12-23 00:00:00
Date:October 7-11, 2020
Venue:Cologne, Germany
Cycle:Annual
INTERMOT sets new standards in the international motorcycle trade fair market: with a fresh concept that is completely geared to the needs of its target groups, the upcoming event from 6 to 11 October 2020 will complete the necessary transformation from a pure showcase for services to a theme and trend oriented event trade fair.
More reach: Stage X - the event stage for the big show
The central show platform of INTERMOT 2020 is the "Stage X" event stage. Designed as a large arena. Spectators can follow the action - machines and people - at close range and intensively on the central LED screen.
More target groups: INTERMOT meets gamescom
The INTERMOT Cup is a separate competition organised by INTERMOT and the participating partners BMW, Honda, Kawasaki, KTM and Triumph, in which visitors compete against each other on branded motorcycle simulators. Biking meets gaming. Held on the social network and various events.
INTERMOT 2020 BRINGS THE FUTURE OF MOTORCYCLING TO COLOGNE
•Meeting point for the international biking community: over 220,000 visitors from all around the world
•For the first time, two days purely for business: exclusively open to the media and trade visitors on 6 and 7 October
•Top-class event programme: live events, stunt shows and international motorbike acts
•Huge range of products and services and numerous debuts: over 1,000 exhibitors of motorcycles, scooters and accessories.
Scan the QR code to read on your phone
We could not find any corresponding parameters, please add them to the properties table