Warmly celebrate the 13 anniversary of Beijing Heliview International Exhibition Co., Ltd. Welcome to visit our website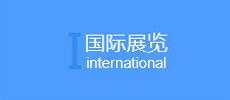 左侧电话等
Time of issue:
2019-12-23 00:00:00
Date:April 14-16, 2020
Venue:Sao Paulo, Brazil
Cycle:Annual
ENERSOLAR + Brazil - 2020 is a very eminent and big show which is being held from 14-16 April 2020 at Sao Paulo Exhibition & Convention Center. In its latest edition, there were 70 lectures during the event which promoted important debates between entrepreneurs, researchers, government representatives, organizations and industry associations.
Profile of exhibit based on Batteries, Brackets For Photovoltaic Panels, Inverters, Photovoltaic Panels Pumps, Solar Cells, Solar Collectors Solar Heaters, Boilers, Burners, Dryers and Components, Machinery for Transport and Handling of Biomass, Manufacturers of Briquettes and Pellets, Accessories, Parts and Equipment, Consulting Firms and Projects, Research & Development Sector Entities.
Scan the QR code to read on your phone
We could not find any corresponding parameters, please add them to the properties table